Inside a successful LIFE Proposal: Tips and insights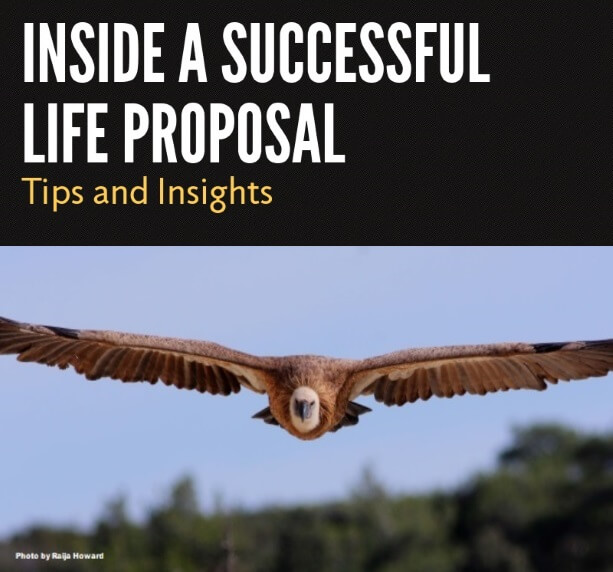 How much time will you need to prepare a successful LIFE Proposal? How do you find the best partners? Can the NCP (National Contact Point) be of any use to you?
This is the first in a short series of articles, which will allow us to dive into the preparation of a successful LIFE Proposal. In this article, LIFE-WithVulturesCY explains how they applied for their Nature and Biodiversity project.
Can you briefly describe your project?
LIFE-WithVulturesCY will address critical threats for the Cyprus population of the Griffon Vulture Gyps fulvus (a Birds Directive Annex I species). Currently, the remaining breeding population for the country stands at 20 individuals with only 1-3 breeding pairs.
The overall objective of the project is to first prevent the extinction of Gyps fulvus in Cyprus and then improve the conservation status of the Griffon Vulture population in Cyprus by addressing critical threats to the species, involving key stakeholders and bolstering the local population to enable population recovery.
Actions are designed to address main threats to the species and focus on nine Natura 2000 sites, the main breeding and feeding sites for the Griffon. We aim to tackle direct threats following measures proposed in the EU roadmap towards eliminating illegal killing, trapping and trade of birds and relevant Convention of Migratory Species Guidelines.
The threats that the Griffon Vulture is facing are:
Illegal use of poison bait (targeting foxes and stray dogs), which is the most critical threat the vulture faces. The widespread use of poison bait is a particularly insidious problem that also affects other wildlife.
Food shortage.
Collisions with electricity wires.
These threats, as well as occasional disturbance to the main remaining breeding colony and incidents of shot birds, indicate lack of awareness on the importance of vultures. Gaps in understanding of the vulture's population dynamics in Cyprus is another block to vulture recovery.
Project partners of this 4-year project are: BirdLife Cyprus (Coordinating beneficiary), Game and Fauna Service, Terra Cypria and Vulture Conservation Foundation.
How long did it take you to prepare the full proposal?
The project team worked for around two months to prepare the full proposal. Having said that, it's important to note that it took around one month to prepare the concept note, which was prepared in detail to a large extent, both technically and financially. The fact that we had such a thorough concept note helped us prepare a successful full proposal in just two months.
For the preparation of the full proposal we had an assigned person coordinating the whole effort and allocating tasks to the writing team.
Each partner had their own contact person with whom the coordinator communicated. In addition, each partner was responsible for writing their actions, addressing issues relevant to their actions raised in the Concept Note Evaluation results and providing their budget.
A partners' meeting took place as soon as we received the Concept Note Evaluation results to discuss issues raised and then three to four more meetings followed to plan ahead.
Communication between the coordinator and contact points was important throughout the writing process.
Specific elements of the proposal were allocated to officers with relevant background among the partners. For example, budgets were prepared with in-house accountant support, communication actions were supported by communication officers, maps were prepared by the related experts. To note that the allocation of different tasks was done from the very beginning of the preparation.
How did you find your project partners?
We selected our partners from previous collaborations and from our existing network. Project partners were selected on a value-added basis.
Did you reach out to your NCP for any support?
We had requested some examples of support letters from our NCP. Their response was prompt and what they provided was very useful.
We had also requested a Declaration of Support letter (A8 form), which was necessary for the proposal and the NCP provided it promptly.
All in all, our interaction with the NCP was a very good experience.
What are your 3 lessons for future applicants?
Read all the documents of the Call very carefully. Again and again!
Prepare the Concept Note as best as you can, with a clear idea of what you want to do and why!
Be patient and stay calm and focused. Remind yourself why you are doing this and don't forget you are a team.
The LIFE-WithVulturesCY project will kick-off in 2019 and more information about it will be available soon.
Read more insights from Organiko LIFE+ and LIFE AMIA projects.
To find out if your idea could be funded under the LIFE Programme contact us today. To keep reading our articles subscribe to our newsletter.