LIFE Cyclamen at EU Day celebration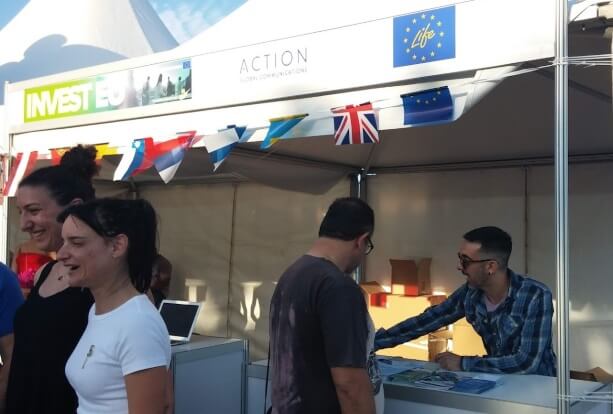 The LIFE Cyclamen team had the pleasure of participating at the European Union Day celebration on Saturday May 11th 2019, in Limassol. The event, which was organised by the European Parliament Office in Cyprus, included activities for both adults and children at the Limassol Multifunctional Seaside Park (Molos).
This year's event hosted a rich programme of cultural and artistic events, fun activities for children, a live radio programme and many other surprises. In addition, people visiting the event were able to enjoy information stands on European funding, employment and education programmes, Embassies of EU member states offering interesting information about their countries, as well as traditional food and drinks from different parts of Europe.
At the LIFE Cyclamen stand people could get informed about the LIFE Programme and how it benefits our environment and health in Cyprus. People could discuss different ideas with our team members and explore the possibility of receiving a LIFE co-funding for the realisation of these ideas.