LIFE Meeting at the Cyprus Pedagogical Institute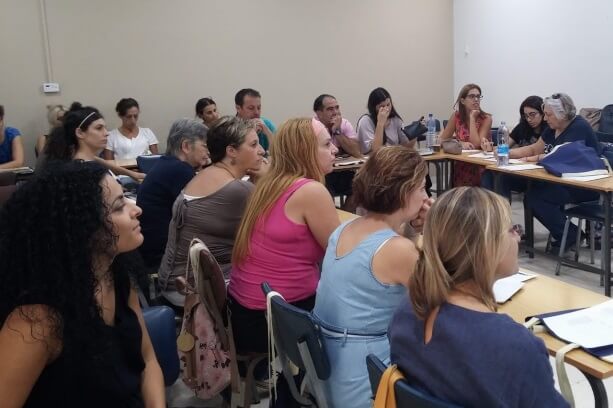 The LIFE Cyclamen team organised a short LIFE presentation at the Cyprus Pedagogical Institute, for the Institute's Department of Environmental Education, on Thursday September 27th, 2018.
The purpose of the meeting was to inform the Advisors of the Institute, as well as the Officers of all Environmental Education Centres of the Institute, about the LIFE Programme funding opportunities. The Institute's Environmental Education Centres are situated in Athalassa, Acrotiri, Pedoulas, Salamiou and Cape Greco.
During the event, participants were introduced to the LIFE Programme, with an emphasis on the two Sub-Programmes and their thematic priorities as described in the Multiannual Action Programme for 2018-2020. Furthermore, special reference was made to the different services the National Contact Point (NCP) offers to applicants and beneficiaries of ongoing projects. Lastly, the new way of submitting LIFE proposals, for the Environment sub-programme following a 2 Stage approach, was explained.
Some of the participants had previous experience with LIFE Projects and expressed their interest and will to participate in new LIFE Projects with education-related actions.
The LIFE Cyclamen team will remain in close contact with the Pedagogical Institute and will provide its staff with any assistance they might need.
Click here to view the presentations of this event.