LIFE Multiannual Work Programme 2018-2020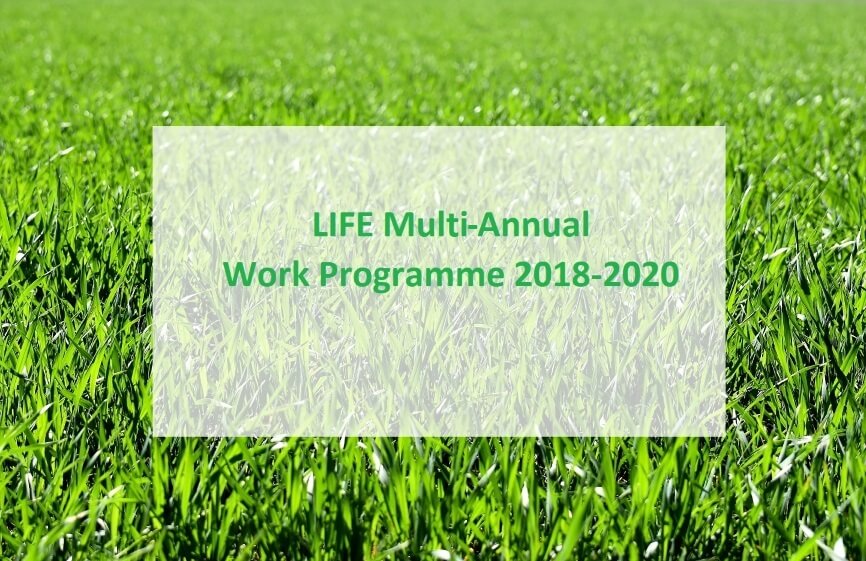 The Multiannual Work Programme 2018-2020 has now been published.
The maximum contribution to the LIFE multiannual work programme for 2018-2020 is set at EUR 1 657 063 000 and shall be used to finance the relevant sub-programmes and priority areas as follows:
An overall amount of EUR 1 243 817 750 for the sub-programme for Environment
An overall amount of EUR 413 245 250 for the sub-programme for Climate Action
One of the important points of this new programme is the two-stage approach in the submission of proposals under the Environment Sub-Programme. Applicants will be required to submit a much shorter proposal during the first stage in the form of a concept note (up tp 10 pages in length). This will include:
administrative forms regarding the beneficiaries participating in the project,
an outline of the project contents, including a description of the main environmental project focus, the partnership foreseen, the constraints that might arise and the contingency plan to address these, as well as the strategy chosen to ensure sustainability of the project results beyond the project duration, and
the project budget at the level of cost categories.
Proposals will be ranked by merit, i.e. the points received on the basis of the award criteria 'Overall quality of the proposal' and 'Overall EU added value'. Only projects that are selected will be required to submit a full proposal.
At the second stage the criteria are the same as with the one-stage approach.
Some changes have been applied to the eligibility and award criteria, when it comes to their classification and special emphasis is given to the sustainability of the projects.
Find out more here.