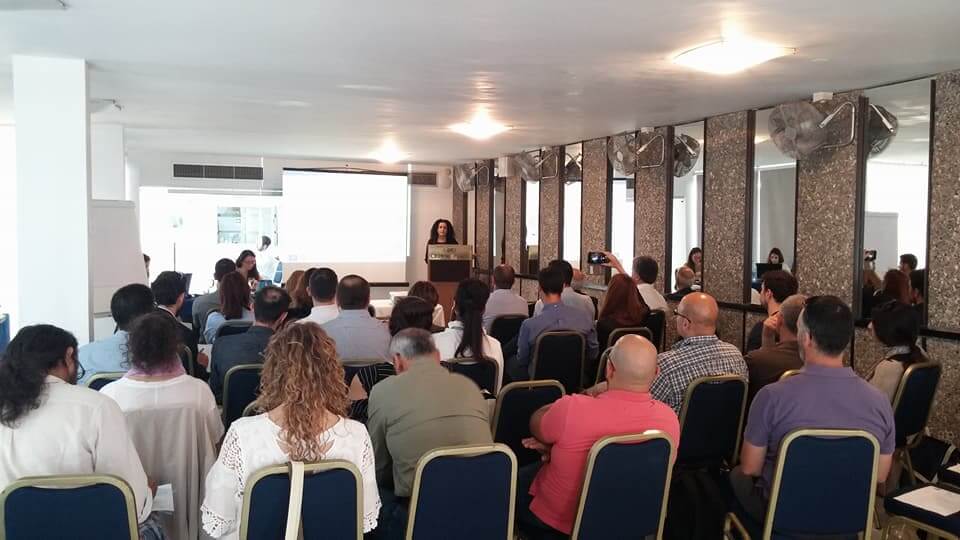 The past few months we organised a series of Info Days in Nicosia, Limassol and Larnaca. The purpose of the events was to inform any potential beneficiaries of the LIFE Programme 2018 Call and provide them with any support they may need.
During the various events, the two Sub-Programmes and their thematic priorities were described based on the Multiannual Action Programme for 2018-2020. Participants were also introduced to the new streamlined application process of submitting LIFE proposals for the Environment sub-programme (2 Stage approach). In addition, participants were made aware of the different services the National Contact Point offers to applicants, as well as to ongoing projects.
Apart from the Info Days that were open to the general public we also organised, after special demand, short Info Days for: The Cyprus Institute, the Employers and Industrialists Federation in Nicosia, the University of Nicosia, the Federation of Environmental Organisations of Cyprus and the Cyprus Scientific and Technical Chamber.
Info Day participants found these gatherings very useful and insightful, as they had the opportunity to ask questions about the LIFE Programme from both the National Contact Point and from the guest speakers.
If your organisation or association would like to request a short Info Day for its members then contact us today.