Beneficiaries of 2nd Open Call subsidising the participation in EU events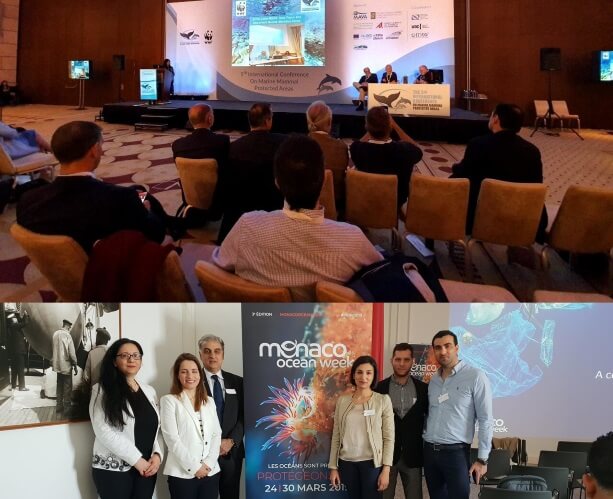 The LIFE Cyclamen Project announced a 2nd Open Call on the 29th of January 2019, inviting interested parties to request a subsidy for participating in an EU event (conference, workshop, seminar, networking event, etc.) about the environment and climate change.
The aim of the participation was to facilitate the exchange of experience and best practices with other EU Member States, with the purpose of enhancing the diffusion of project results (possible reproducibility and marketisation) at national and EU level, so as to boost potential reproducibility and lead to the submission of new proposals under the LIFE Programme.
First beneficiaries
The first two applicants who were able to benefit from this Open Call were:
Yianna Orphanidou, of the Cyprus Sustainable Tourism Initiative (CSTI), had the opportunity to participate in the BeMed Two-Day event on the 27th and 28th of March at Monaco. The BeMed project is an initiative of the Prince Albert II of Monaco Foundation that brings together NGOs of the Mediterranean, which could submit proposals in assisting in the reduction and eradication of plastic and the pollution in the Mediterranean sea. The CSTI plans to work on preparing a LIFE proposal addressing the problem with plastic waste.
Kyriaki Michael, of Terra Cypria, was able to attend the 5th International Conference on Marine Mammal Protected Areas, which took place in Greece on the 8th – 12th of April 2019. The Conference aimed to evaluate the progress made over the last decade to meet ICMMPA's long-standing goal of bringing the MMPA community closer together. A primary goal of this conference was to focus on the challenges ahead to examine concrete and practical steps towards achieving effective place-based protection and management for marine mammals and to identify a path forward that will lead ICMMPA into its second decade. The main reason for Kyriaki's participation at this conference was to network with stakeholders and experts in the area of marine protected areas conservation, that could become possible partners in future LIFE projects.