Beneficiary of 1st Open Call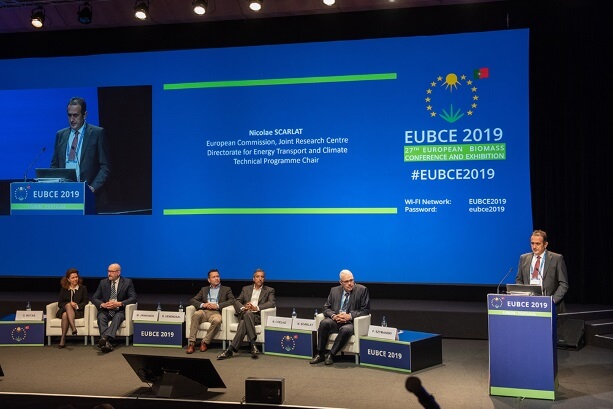 The LIFE Cyclamen Project announced the 1st Open Call on the 17th of September 2018, inviting interested parties to request a subsidy for participating in an EU event (conference, workshop, seminar, networking event, etc.) about the environment and climate change.
The aim of the participation was to facilitate the exchange of experience and best practices with other EU Member States, with the purpose of enhancing the diffusion of project results (possible reproducibility and marketisation) at national and EU level, so as to boost potential reproducibility and lead to the submission of new LIFE Proposals.
Dr. Paris Phokaides, from Frederick University, was the second applicant who was able to benefit from our subsidy. He attended the 27th European Biomass Conference and Exhibition (EUBCE), which took place in Portugal from the 27th until the 30th of May.
The EUBCE combines one of the largest science and technology conferences with a high quality industry exhibition, attracting biomass professionals from around the globe.
The theme of the EUBCE 2019 was the role of biomass in delivering the Paris targets and supporting sustainable development goals. The conference focused on the use of scientific evidence in policy making and the progress of biomass applications for energy and materials toward reaching the EU 2030 and the Paris Agreement targets.
At this event Dr. Phokaides had the opportunity to present 3 posters of their work at the School of Engineering and Applied Sciences of Frederick University, as well as have short meetings with other attendants from the biomass sector in an effort to create a partnership that could lead to a LIFE Proposal.