Info Day: "LIFE Programme and Local Authorities"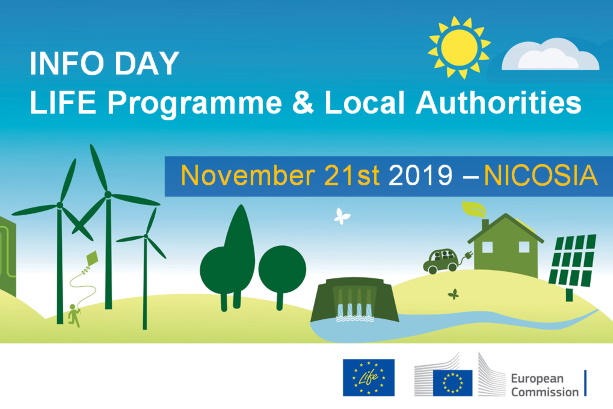 The LIFE Cyclamen Team is organising an Info Day titled: "LIFE Programme and Local Authorities". The Info Day will be held on Thursday November 21st, 2019, at the Ministry of Finances in Nicosia (Multipurpose Hall – Ground Floor).
The purpose of this Info Day is to introduce Local Authorities to this funding instrument, which they can benefit of in future Calls for Proposals.
During the Info Day the LIFE Cyclamen Team will present the basic characteristics of the LIFE Programme. For example, we will focus on priority areas, rules for proposal submission and co-funding percentages. We will also give examples of LIFE Projects from abroad where Local Authorities participated.
You can find more information about the topics to be covered here: LIFE AND LOCAL AUTHORITIES AGENDA.
To register for this Info Day please email enquiries@lifecyclamen.com.cy by November 15th, 2019.