Inside a successful LIFE Proposal: Tips and Insights No.2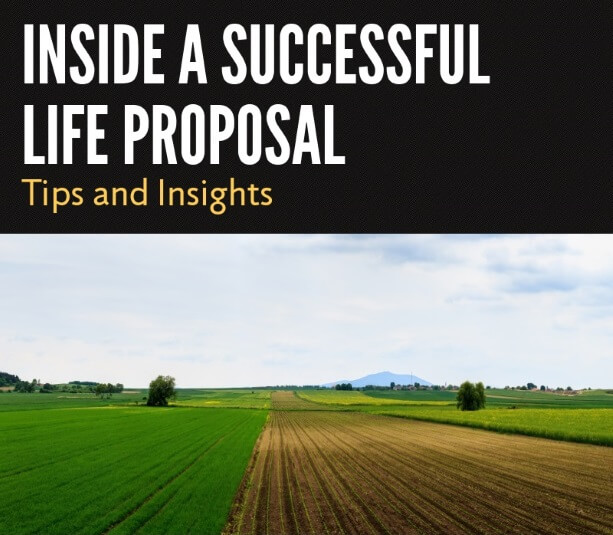 How much time will you need to prepare a successful LIFE Proposal? How do you find the best partners? Can the NCP (National Contact Point) be of any use to you?
This is the second in a short series of articles, which will allow us to dive into the preparation of a successful LIFE Proposal. In this article, ORGANIKO LIFE+ explains how they applied for their climate change mitigation project.
Can you briefly describe your project?
The aim of the ORGANIKO LIFE+ project was to demonstrate the comparative advantages of organic versus conventional farming and their products, using indicators of mitigation efficiency to climate change, agronomic and environmental quality, and decreased children exposures to diet-based pesticides.
Actions involved the greenhouse gas emissions monitoring from organic and conventional farms of apples and barley. Additionally, a health intervention children's study (9-12 years of age) was implemented to showcase the reduced chemical (pesticides) body burden for those consuming an organic diet. A strategic national consultation paper was developed to further improve the national policy on organic farming and its products.
The duration of the ORGANIKO LIFE+ project was 4 years and it is coordinated by the Cyprus University of Technology, jointly with three main partners i.e. the Agricultural Research Institute, the Department of Environment in Cyprus and the Kyoto Club from Italy.
How long did it take you to prepare the full proposal?
It took us more than a year.
How did you find your project partners?
We first solidified the research idea and the skeleton of the plan of work and then we identified the most suitable partners for each main objective of the proposal.
What are your 3 lessons for future applicants?
Start preparing your proposal as early as possible.
Consult with your NCP periodically.
Involve as many stakeholders as possible and encourage knowledge and innovation sharing among the academia, policy makers, private industry and citizens.
Find out more about the ORGANIKO LIFE+ Project here.
Read more insights from LIFE-WithVulturesCY and LIFE AMIA projects.
To find out if your idea could be funded under the LIFE Programme contact us today. To keep reading our articles subscribe to our newsletter.