The LIFE Cyclamen team at the 'Get Connected' Fair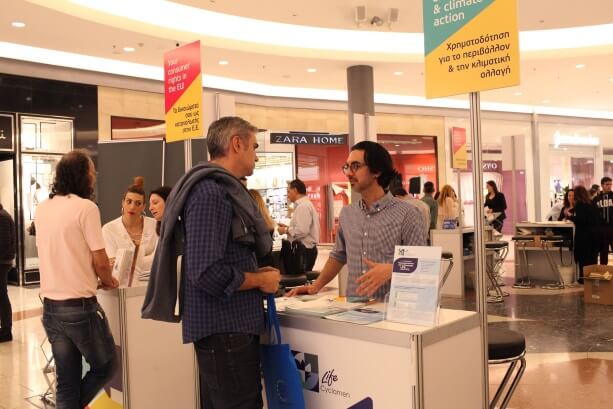 The LIFE Cyclamen team participated at this year's 'Get Connected' fair, organised by the EU House. The fair took place at the Mall of Cyprus in Nicosia on Saturday, November 10th, 2018 and during this event a total of 19 networks were represented and were able to give advice and guidance to the public about the opportunities the EU offers.
At the LIFE Cyclamen stand people were able to learn all about the LIFE Programme – EU's funding instrument for the environment and climate action – hear about who can benefit from this Programme and also discuss about their ideas. We were able to share informative material from completed, as well as current LIFE Projects and answer people's questions.
In addition, we explained to the public how the LIFE Cyclamen team and the Cypriot NCP can support new LIFE Projects in Cyprus and invited people to reach out to us for a one-to-one meeting if they have an idea to discuss, or if they are in search of partners.
If you would like a meeting with a member of our team contact us today.