LIFE Networking Event 2019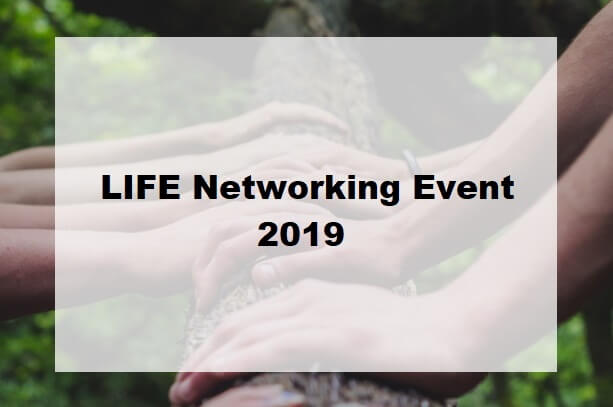 The LIFE Cyclamen Team is hosting a Networking Event on Thursday December 12th 2019, at 1010 Hall, in Nicosia.
Current and past LIFE beneficiaries will join LIFE applicants, as well as LIFE enthusiasts who haven't had the chance to apply for funding yet. We will all mingle over food and drinks and by the end of the evening we hope to have helped with forming new collaborations that will lead to new LIFE Proposals.
Date: December 12th, 2019
Location: 1010 Hall, 19 Grammou Street, 1010 Nicosia (old town)
Time: 18:00 – 21:00
Is this event for you?
If you represent a public body, private company, non-governmental organisation, university, or research centre and institute, then this event is definitely for you! Registration is mandatory. Register here now!
The Gains
Join us at this event to:
Meet our guest speaker, from FCC Aqualia S.A. * (Spain), and learn from their year-long experience in LIFE Projects
Meet and chat with experienced Cypriot LIFE stakeholders
Benefit from one-to-one meetings through our speed-dating on the day
Get information on LIFE Projects currently running in Cyprus
Take with you a contact list of all other participants and begin your LIFE Proposal preparation the next day!
*FCC Aqualia S.A. works on developing innovative technology and responsible solutions in the complete water cycle, helping to reduce consumption and the environmental impact. It particularly focuses on the fight against climate change.
Registration
Register for this Networking Event here. Registration is mandatory and will only be possible until December 6th, 2019.
What is the LIFE Programme?
The LIFE Programme is the EU's funding instrument for the environment and climate action. The general objective of LIFE is to contribute to the implementation, updating and development of EU environmental and climate policy and legislation by co-financing projects with European added value.