Participation of the Environmental Bioprocessing Laboratory at an international conference via the support of LIFE Cyclamen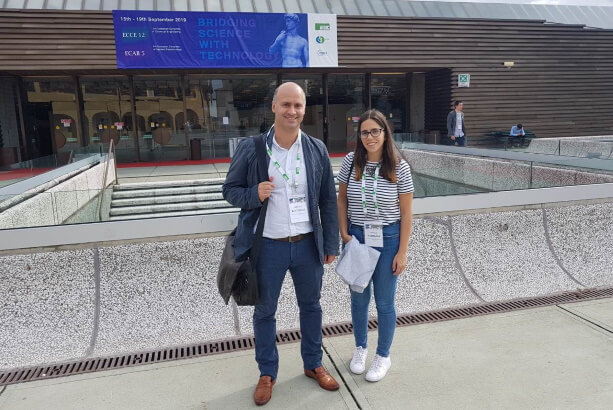 The Environmental Bioprocessing Laboratory, of the Department of Environmental Science and Technology of Cyprus University of Technology (CUT) participated at an International Conference via a subsidy obtained from the LIFE Cyclamen project of the Department of Environment.
The objective of LIFE Cyclamen is to enhance the participation of Cyprus in the LIFE Programme promoting a series of actions that improve the participation of beneficiaries in LIFE and increase the potential for attracting funds through submission of successful proposals.
In line with the above the LIFE Cyclamen Project funded the participation of Assist. Professor Michalis Koutinas at the Conference ECCE12 & ECAB5, which was held between the 15th and 19th of September in Florence and included the annual European Congresses of Chemical Engineering and Applied Biotechnology.
The Environmental Bioprocessing Laboratory participated in the conference with 3 presentations and chairing of the technical session "Processes Improvements". The participation of the research group in the conference aimed at networking with experts in the fields of Environment and Biotechnology for future submission of research proposals and at promoting the Cypriot LIFE Project LIFECAB, which is executed by CUT and the Sewerage Board of Limassol-Amathus.
The researchers of the Environmental Bioprocessing Laboratory presented a new technology that improves the anaerobic digestion of municipal organic waste enabling the increase of biogas produced and the reduction of the ammonia generated as pollutant during the treatment, by using a combination of composting and chemical hydrolysis. They also presented two novel bioprocesses aiming to treat and valorize waste derived from the food and natural gas exploration.