Webinar: LIFE funding for start-ups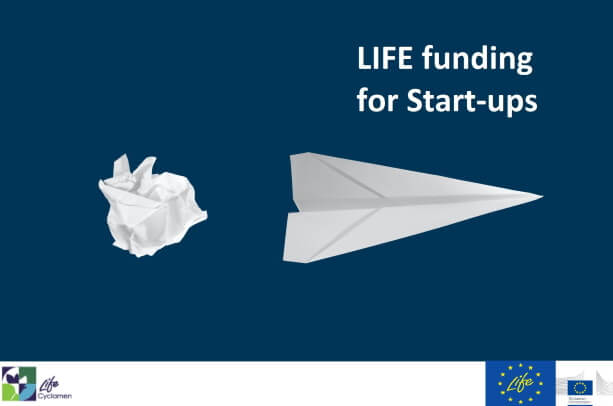 The LIFE Cyclamen Team is organising a webinar titled: "The LIFE Programme helps close-to-market projects: Start-ups driving the green revolution!". The webinar will be held on Wednesday June 17th, 2020, at 10:30.
The purpose of this webinar is to introduce start-ups to this funding instrument, which they can benefit of during the 2020 Call for Proposals.
Attend this webinar to learn:
Why most start-ups fail,
How start-ups can benefit from the LIFE Programme,
How start-ups can use their close-to-market ideas with LIFE funding for the benefit of the environment and climate.
Register for this webinar by following this link.
Click here to view the agenda.
To see the presentations and the recorded webinar click here.