16th Congress of the Mediterranean Phytopathological Union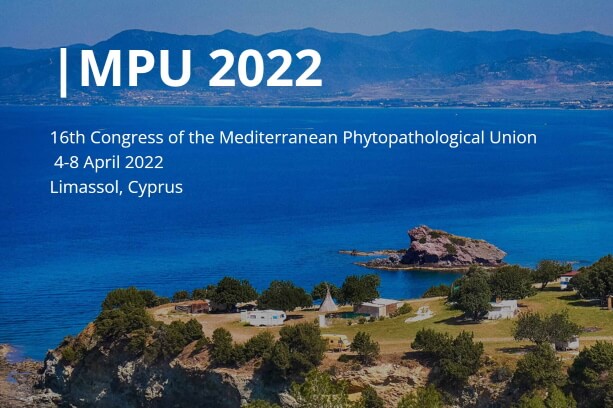 The Cypriot LIFE NCP participated at the 16th Congress of the Mediterranean Phytopathological Union, on April 7th, 2022, in Limassol.
The Conference titled "Safeguarding Mediterranean Plant Health" intended to promote dissemination of the latest scientific advances and encourage dialogue and collaboration between researchers interested in all aspects of Phytopathology.
More specifically, it highlighted the role of Mediterranean Agriculture and Phytopathology in safeguarding our food, traditions in Mediterranean Diet, as well as food security for the whole planet.
Presentations and posters focused on key topics such as Genome Analysis; Invasive Emerging Pathogens; Integrated Disease Management; Food Safety; New Tools in Diagnostics and Management; Molecular Pathogen-Host Interactions; Impact of Climate Change; Biocontrol, Natural Compounds and Plant Stimulants; Epidemiology and Modelling and Microbiomes In Plant Health. The conference also had a session for Abiotic Stresses and in particular drought and salinity stress, as well as methods to mitigate these stresses.
Our Nature NCP, Marilena Papastavrou, presented the LIFE Programme as a funding opportunity for potential new projects on topics related to the conference. Examples of related LIFE projects were shared, such as LIFE Green Grapes and LIFE Plants for Plants.
Click here to view the presentation.