LIFE NCP Networking meeting in Croatia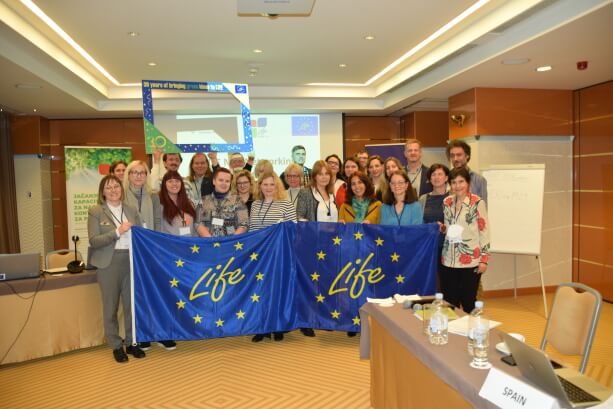 We were delighted to participate at a networking meeting with other LIFE National Contact Points (NCPs), on November 10th and 11th, 2022. The meeting was hosted by the Croatian LIFE NCP in Zagreb.
During the meeting, we were able to share experiences, discuss about mutual challenges and envision the future of our LIFE NCP network.
The Cypriot LIFE NCP had the opportunity to present the Net4LIFE project. A joint EU LIFE NCP Network Project, aiming to:
strengthen the transnational cooperation between NCPs
enhance the knowledge & experience sharing amongst NCPs
foster the rapid uptake of knowhow by the newcoming and less experienced NCPs
improve and professionalize the LIFE NCP service overall, while ensuring consistent and coherent support services.
The impact of Net4LIFE lies in enriching the capacities skillset of the NCPs themselves, and through the homogenization and standardization of their NCP services offered across Europe, to also lift the overall LIFE applications (both numerically and in terms of quality of submitted proposals), while further outreaching and disseminating the LIFE Programme's scope and aims.
Apart from the Net4LIFE project, the LIFE NCPs also discussed about the overall role of NCPs in LIFE, as well as national co-financing of LIFE projects. In addition, a number of Nature and Environment projects, which are currently being implemented in Croatia, were presented.