LIFE Info Day, Cyprus Scientific and Technical Chamber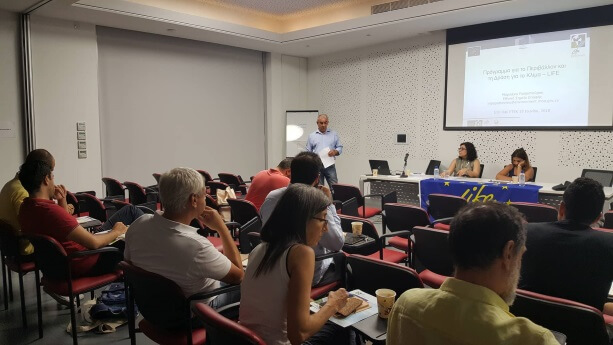 The Cypriot LIFE NCP and the LIFE Cyclamen team organised a short Info Day for members and representatives of the Cyprus Scientific and Technical Chamber, on Monday June 18th 2018 in Nicosia.
During the event the LIFE Programme and its two subprogrammes – Environment and Climate Action – were presented, while stressing their thematic priorities as per the LIFE Multiannual Work Programme 2018-2020. In addition, special reference was made on the different services the National Contact Point (NCP) offers to applicants and beneficiaries of ongoing projects. Lastly, the new way of submitting LIFE proposals for the Environment sub-programme following a 2 Stage approach was explained.
Participants were able to raise different project ideas and get clarifications with regards to whether these ideas could be funded through a LIFE Project.  The LIFE Cyclamen team will be in close contact with the Chamber and provide all members and representatives with any assistance they might need.
You can view the presentations of this event below: